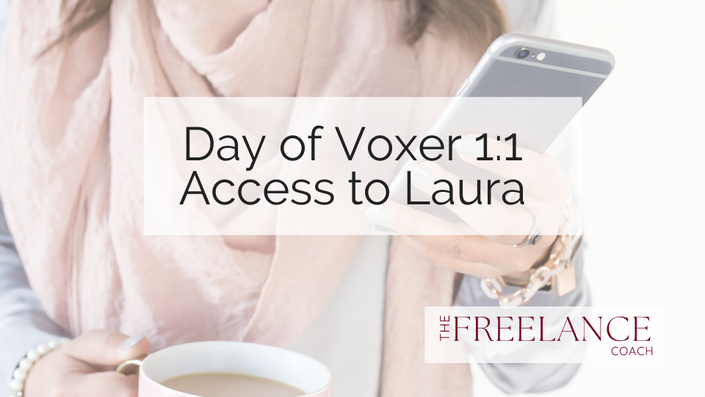 Day of Voxer 1:1 Access to Laura
You know you need help.
Something isn't working in your business and it's keeping you from scaling.
Your income might inconsistent.
You might be feeling tired or nearing burnout.
You know you do great work, but you have some questions that need answered.
Maybe you need feedback on your services and pricing for them.
Maybe you're ending up on a lot of discovery calls with clients who aren't your ideal avatar.
Maybe you're doing a ton of one-time projects but can't seem to convert to retainer.
Or you feel like a nervous wreck before sales calls.
Working with a one on one coach is the best way to take your freelance business to the next level. If you're looking for strategies you can implement right away to go next-level, Day of Voxer is for you.
During our Day of Voxer you will get unlimited access to me to ask all the questions you want! It's the perfect way to hire a business coach to make big progress in just one day- and for a fraction of the cost of my 3-month coaching package.
What is a Day of Voxer?
Voxer is a walkie-talkie app that allows us to chat via voice and text messages.
Before our Day of Voxer, you'll map out your biggest challenges and share documents with me that you'd like for me to review.
During our Day of Voxer, we will kick off at 8 AM Central Time with a message from me explaining how the day we'll work.
We'll chat back and forth so you get feedback, a chance to ask questions about your biggest obstacles, and together we'll create a roadmap for your next most important action steps.
Here's How it Works:
Select your date for our Day of Voxer (Calendar link is located in the course)
We will connect on Voxer: If you don't have a Voxer account, you can set one up for free!
We will exchange messages throughout our day. You will have time between messages to process information and take action.
You can ask questions and we can brainstorm together.
At the end of the day, we'll wrap up. You'll get an action list recapping all that we talked about so that you know what's on your priority list.
Yes- all in one day.
Hear from my students:
"I wanted to let you know that the Day of Voxer to help me plan my course was even better than I expected! I really liked using Voxer so I could talk out my questions and concerns, and I appreciated how responsive you were throughout the day. You answered every question I had, brought up topics I hadn't even considered, and suggested some great resources that I will definitely be checking out about email marketing and sales pages. Working together on the Google Doc was great, too, because you captured lots of things we talked about. It would have been overwhelming for me to try to remember and make notes on everything myself. You helped me realize that I went about creating the course a little backward with brain-dumping info into the Teachable course without really considering the audience first. I appreciated your warmth and humor along the way. Your very specific suggestions about price and title were extremely helpful. I've found people are so hesitant to discuss pricing in specifics, but with your help, I decided on the exact price for my course, as well as a beta round discount. I felt so accomplished after working with you on this and am feeling much more confident with my plan to finish and launch the course. Thanks for helping me get all these things off my to-do list!"
"Working with Laura during our Day of Voxer was incredible! In one day, Laura provided personalized perspective on my business, helping me gain immense clarity and direction. She looked at everything I offer to clients and challenged me to go for my ultimate dream offer. After this single session with her, I felt so empowered and ready to go to the next level in my business with specific action steps I need to take to improve, bring clarity, and serve my clients better. Working with Laura was a complete game-changer! I fully plan to book another session with her in the future and am so grateful we've connected! If you are a solopreneur, freelancer, or service provider wanting to get to the next level in your business, you NEED to book a session with Laura!"
Your Instructor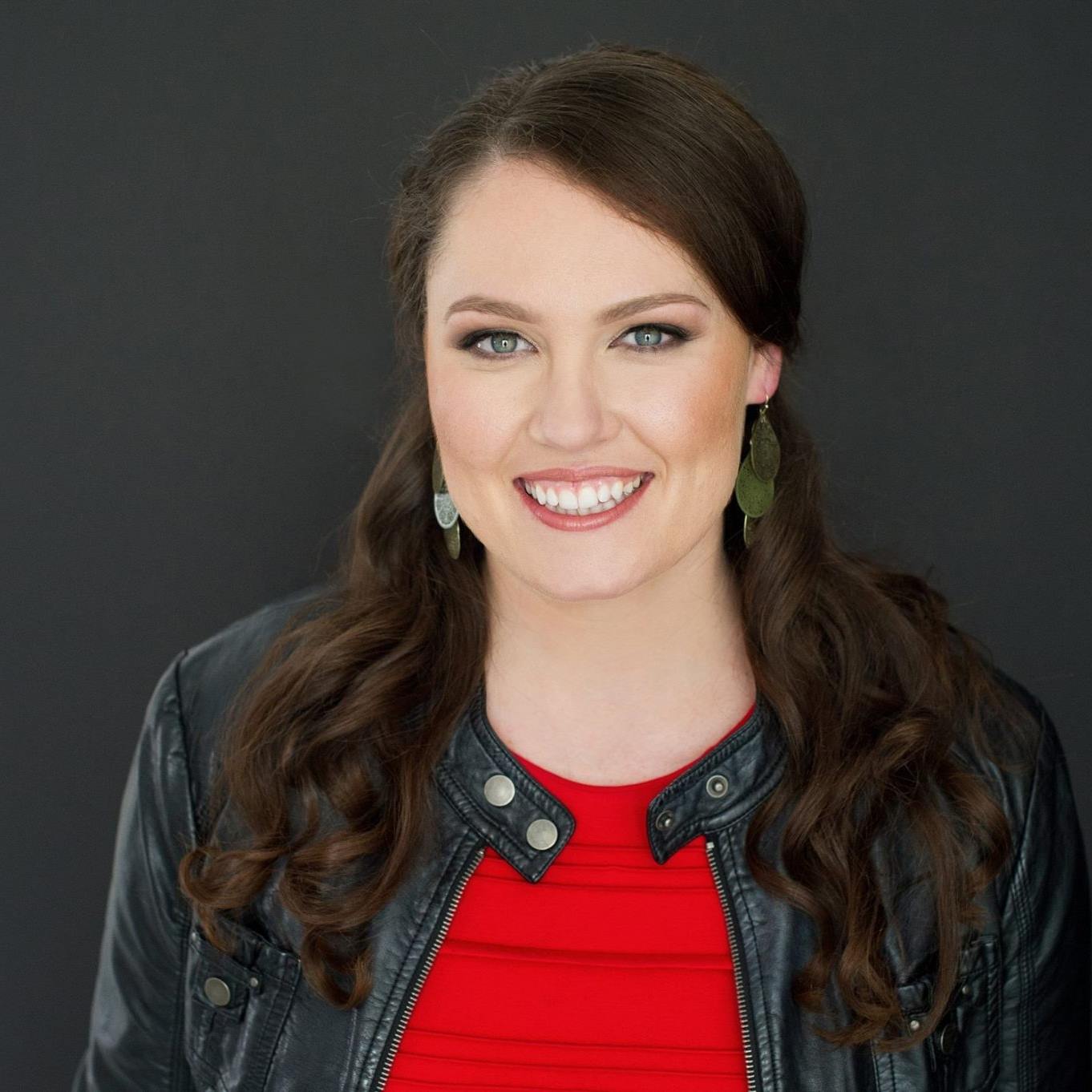 Laura launched her freelance writing business in 2012 with no formal training and scaled it to six figures in just 18 months. Since 2013, she's worked full-time as a freelance writer online. Today, she manages her freelance writing business in the mornings and coaches other freelancers in the afternoon. A digital nomad with a passion for freedom-based careers, Laura uses her skillset to help freelancers build a tailored plan for their success.
Course Curriculum
How to access your Day of Voxer with Laura
Available in days
days after you enroll