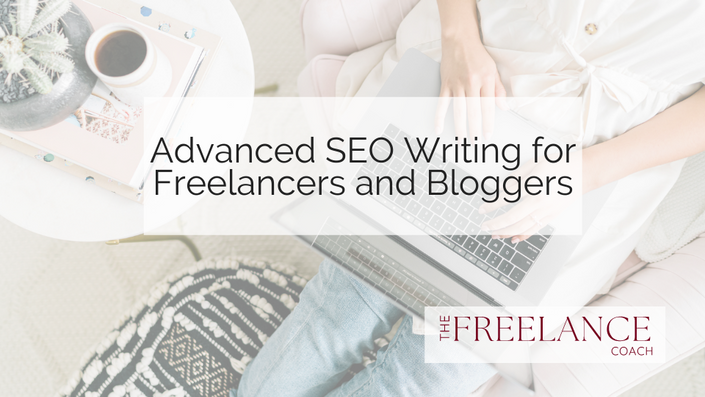 Advanced SEO Writing for Freelancers and Bloggers
Everything you need to charge more and get results for clients or your own site!
Enroll in Course
Advanced SEO Writing
Level up your skills, attract new clients and earn
more as a freelance writer or blogger.
If you don't take learning SEO seriously, you're going to get left behind. It's not good enough anymore to just be a writer or just be a blogger. If nobody can find your writing, it doesn't matter how amazing your words are.
It's never too late to learn what you don't know. Ever since I (Laura) started learning about SEO in 2013, my career has taken off and I've never looked back. This skill helped me raise my rates, attract new clients and keep them loyal to me (seriously, I have clients that have been with me since 2013).
Hey, I'm no unicorn. If you're hungry to learn SEO, you can be a full-stack writer, too!
SEO Writing Demystified: How to Charge $100+ Per Hour as a Freelance Blog Writer
What is SEO writing?
We live in the era of search engine optimization, a tool that can be leveraged to enhance a website's visibility in Google or Bing search results. The higher a website ranks, the more traffic it is likely to attract. Often referred to by its acronym SEO, this process involves lots of content generation. But not just any form of content—it has to be curated by someone who understands how to weave in all components of the site's SEO strategy to create pages that convert.
It's not hard to understand why SEO skills are in demand. We're in a digital world, and for many website owners, that means the more "clicks" the merrier. SEO writers implement keywords and key phrases within the web content that will increase the site's organic visibility. So, what's the secret to success? High-quality content that contains targeted search terms.
But it isn't just the website and business owners who stand to profit from SEO. SEO writing has become a lucrative niche in the freelance sphere, and as many successful SEO writers will tell you: it's not as hard as it sounds.
I started SEO writing for clients in 2012. When I went full-time in 2013, I remained fully booked until the end of 2019, when I decided to scale my SEO writing down to a side hustle so I could focus on some new goals in my business. And here's what's so interesting: even eight months back into the side hustle world, my SEO writing business is still a six-figure revenue generator.
Content is truly king. Now more than ever, businesses need copy on their website to accurately match keywords and concepts that searchers are actively looking for. Your job as an SEO copywriter is to:
Help them do their SEO keyword research using online tools
Decide on editorial calendar topics based on seasons, trending topics, and important resources your client should cover on their web copy and blog
Give them feedback and suggestions on other improvements they could make in their writing to tie in their organic search engine rankings with things like email opt-ins
Constant Demand = Constant Opportunity to Profit
I was a former Baltimore City Public Schools teacher who was paid pitifully for what turned into 16-hour days. Imagine my shock when I learned that I could make this much money as a side hustle outside of my job. I resigned from my teaching job, took a position working days at an insurance brokerage, and freelanced on the side for over a year.
Now, my freelance business took off pretty quickly, largely due to the fact that I focused specifically on SEO writing. More people than ever are using the internet to search for things and to market their companies.
Of course, there are many different niches people choose as freelance writers. So, what's so special about SEO? Well, there's a constant demand as one of many ingredients that determine search engine rankings is the website's consistency with posting new content. That means that a client will not just need one article—they'll need one every week.
How it Works
When a client approaches an SEO writer, they will typically give them a list of keywords to work with and a word count. The writer takes those keywords and weaves them through the text without compromising on readability. Article lengths typically vary between 150 and 1000 words. If you're already a wordsmith, becoming a successful SEO writer is an arm's reach away. You'll be combining a skill you already have with another one that you can learn. So, what's different here? As I mentioned, successful SEO makes good use of keywords and key phrases. When you're using a search engine, a word you type is a keyword. A key phrase is two or more words. The sites that come up first are the ones most relevant to those keywords and phrases.
You can also do some additional research, using tools such as Google Keywords or Moz's Keyword Explorer to see what's trending in the given topic area. At its core, this is what SEO is all about. As you familiarize yourself with this skill, you can certainly make yourself better at it by delving into some other SEO targets, such as link building.
Start SEO Writing Today
Interested in broadening your opportunities? SEO writing is a great way to do that. There's a few things to keep in mind, though, before you take it on. First, do not underestimate the value of keyword research. Using the best keywords matters, and so does the content they are wrapped around in. SEO content isn't content that's hard to understand or read. You need to be attuned to the reader, and not inconvenience them with brazen keywords that weren't incorporated smoothly.
SEO writing is one of the most important skills you can teach yourself as an editor or writer because it broadens the kinds of clients you can work with instantly. And most new SEO writers charge a minimum of $50 per 500 words of content, but the truth is that many charge more because of their SEO expertise.
I broke down everything I know about SEO writing into a step-by-step course that includes over the shoulder training with me on how I create content audits, generate editorial strategy, and bring in a six-figure side hustle income as an SEO writer. The course includes personal feedback on your SEO writing samples from me!
---
Here's what you'll learn
I've boiled down 7 years of insights, learnings and major fails into a 4-hour course that will teach you everything you need to know to get started. I break down the more technical concepts into plain English and give you actual resources that will set you up for success when you pitch your first client on your brand new SEO service.
Concepts and Theory

Keyword searches
Content audits and strategy
Producing user friendly and Google friendly articles
Proper use of links, photos and tags
Upselling clients to other SEO services
Pricing and pitching

Resources and Prep

My personal SEO checklist
My favorite keyword tool (I've used them all, but this one's the best)
Personal coaching on your work samples to help you nail your first pitch
If you enroll before May X: Video of me doing a real life content audit
Ready to finally learn SEO?
Hear from my students...
"The course gave me the tools I'd need to present myself more confidently, improve my writing and even look ahead at leveling up my writing business. This course is designed to help writers go from beginner to expert…fast. Like carve-out-a-weekend-and-complete-a-course fast."
Laura N. Freelance writer from California
"Laura's course changed the entire way I approach my workload! It was invaluable to me. The class taught me the exact skills I need to not only write better content, but actually made the process way easier! My advice for VAs and freelance writers: Take this course before you do anything else!!! Writing for SEO isn't hard – but you absolutely have to know the key elements so that you don't spin your wheels generating content that doesn't actual move the needle." Elena O., Freelance writer from New Jersey
"Laura's SEO course gave me the tools I needed to quit a secure, full-time job during the pandemic after having graduated from college just 6 months prior. It was the scariest thing I've ever done, but I'll never look back, and I owe it all to this course.
I only knew the basics of SEO, but I was at a loss in terms of SEO strategy, what tools to use for keyword research, and many other details you need to thrive as an SEO writer. Laura's course taught me everything I needed.
This course is packed with value, so take thorough notes and rewatch modules where you need to. My notes helped me tremendously, as I could directly apply my learnings to clients when situations arose without having to rewatch modules.
Overall, I could not recommend this course more highly. I will continue to use what I learned as long as I run this business."
Your Instructor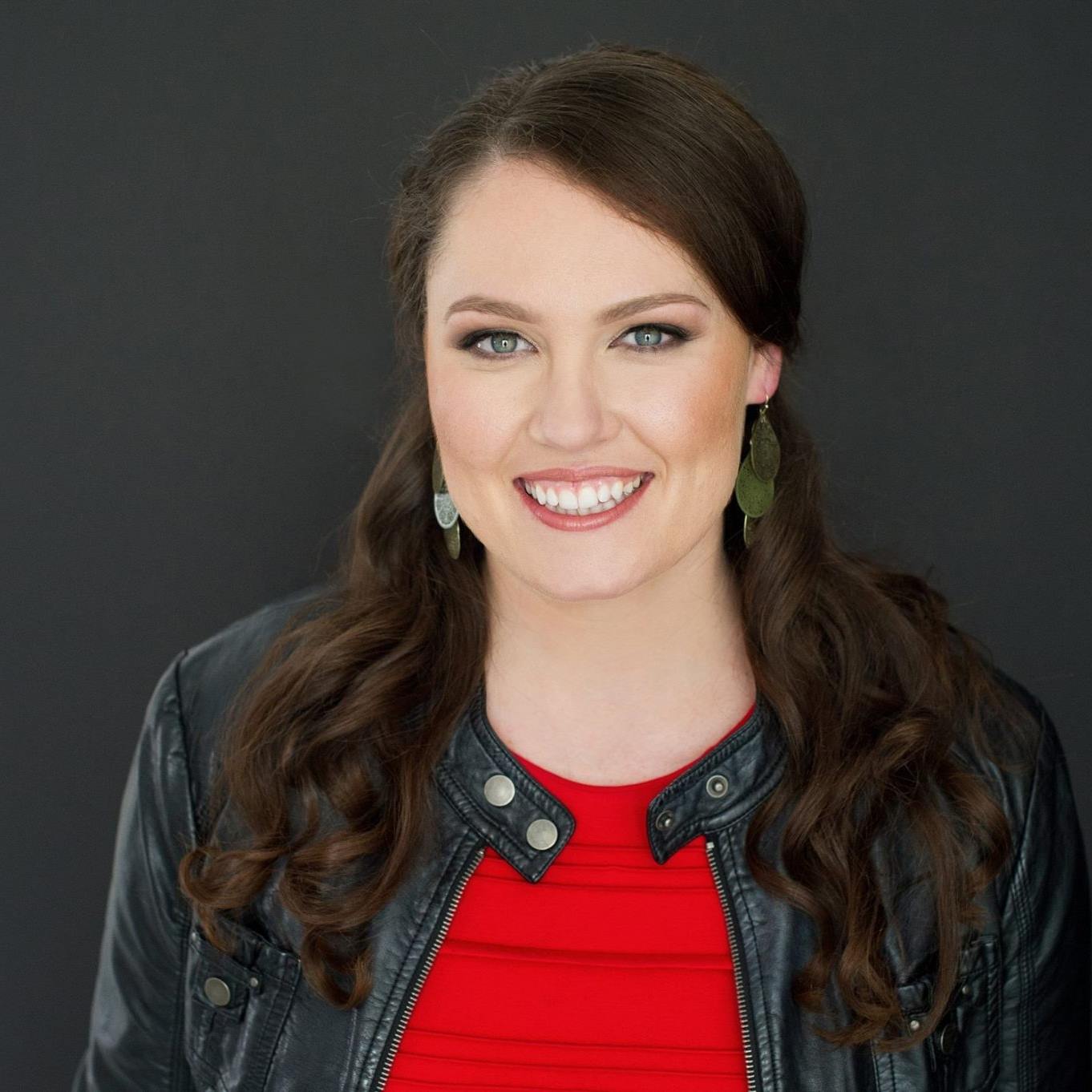 Laura launched her freelance writing business in 2012 with no formal training and scaled it to six figures in just 18 months. Since 2013, she's worked full-time as a freelance writer online. Today, she manages her freelance writing business in the mornings and coaches other freelancers in the afternoon. A digital nomad with a passion for freedom-based careers, Laura uses her skillset to help freelancers build a tailored plan for their success.
Frequently Asked Questions
When does the course start and finish?
The course starts now and never ends! It is a completely self-paced online course - you decide when you start and when you finish.
How long do I have access to the course?
How does lifetime access sound? After enrolling, you have unlimited access to this course for as long as you like - across any and all devices you own.
What if I am unhappy with the course?
There are no refunds on digital instant delivery courses and products. Please contact me for questions about whether the course is right for you.